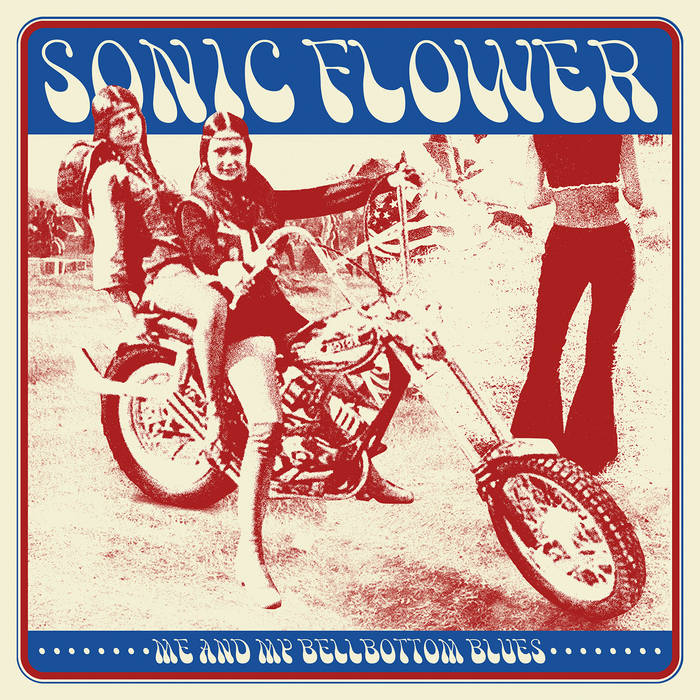 A japán Sonic Flower új albuma, a Me and my Bellbottom Blues egy hatalmas szőrös öklösként, csapódott a bamba képembe az első hallgatáskor, BANG! Hát ez?! Honnan jött? Hát Japánból wazzeg! Ennek az ütésnek erős 70-es évekbeli hátszele is volt. A banda új anyaga heavy-bb és blues-osabb ízű, mint az eddigi cuccaik. Feltápászkodtam a zenei két vállra fektetésből, felócsúdtam a kellemes meglepetésből és elégedetten hallgattam végig az albumot.
Szerintem a Black Sabbath, a Blue Cheer és a Led Zepp rajongói is izgalmas zenei kalandnak találják majd ezt az albumot, miközben a banda feleleveníti az 1970-es évek rockjának zenei világát, és a 90-es évek stoner rockjának masszív hangzását. Bizony, ha valaki szeret a zenén keresztül "időutazni" mint én, és a 70-es évek tökéletes visszatérését, és a legfinomabb bluesos nyalánkságokat keresi, és szereti, akkor az ne keressen tovább, itt a SONIC FLOWER új albuma!
A Church Of Misery japán doom zenekar basszusgitárosával és az ötletgazda Tatsu Mikamival a projekt élén hatalmas, groovy boogie-psych-re töltetre is számíthatunk a masszív 70's feeling mellett, színesítik még a zenei anyagot a mély tónusú funk és a csipetnyi doom hatások is. Szóval, 100 szónak is egy a vége az album kellően változatos, mégis roppantul egyben van, gördülékeny, hallgatatja magát. A felállásban szerepel még a Church Of Misery eredeti énekese, Kazuhiro Asaeda, Fumiya Hattori bluesgitáros és Toshiaki Umemura dobos. Szép munka srácok! Nagyon tetszett.
https://www.facebook.com/people/Sonic-Flower-official/100064023401214/
https://www.facebook.com/HEAVYPSYCHSOUNDS