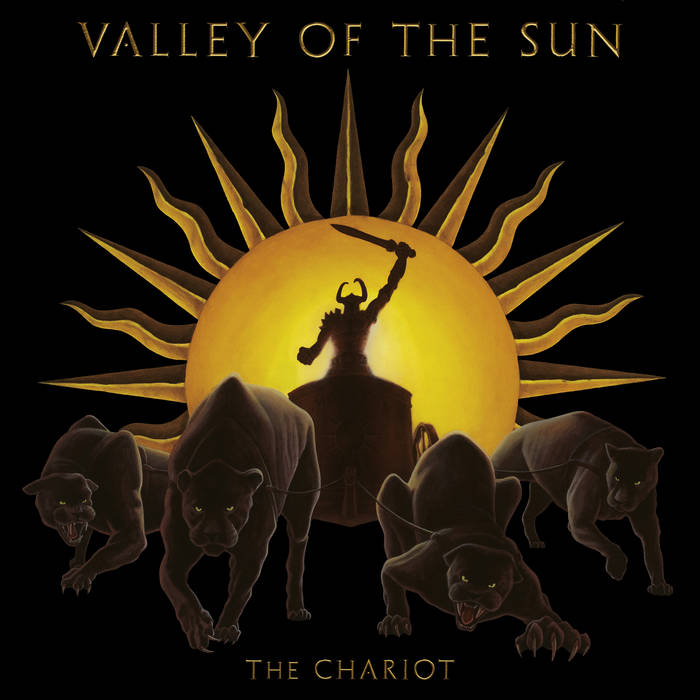 Mindig csurran, cseppen valami új, vagy éppen valami érdekes promo anyag az email-es postaládámba, a stoner rock/ metal zenei világából, hála a kiadóknak. Rendre meg is hallgatom azokat, amelyek elnyerik a tetszésemet, így tettem a Valley Of The Sun új anyagával is.
 Mit is kell tudni erről a zenekarról? Nos röviden: A Valley of The Sun egy stoner rock banda az ohiói Cincinnatiből. A 2010-ben alapított banda gyorsan hírnevet szerzett magának a stoner szcénában és a stoner rock olyan jelentős erőivel turnéztak, mint például a Truckfighters. A zenekar eddig három stúdióalbumot adott ki. A hazai, amerikai fellépések mellet, fellépett már itt az öreg kontinensen, Európában is.
 Az új albumukról egyelőre csak három szám hallgatható meg a Ripple Music bandcamp oldalán, továbbá van egy-két fasza kis videóanyag a Fuzzorama Records és a Ripple Music Youtube csatornáján.
 Összességében elmondható hogy a zenei anyag egy erőteljes stoner löket, fogós, tempós riffekkel, az énekes erőteljes énekhangja rendkívül lelkes, de ütős is egyben. A hangszerek szépen, tisztán, markánsan szólnak. A számok változatosak. Szerepelnek a zenei palettán lassabb, őrlősebb, és keményebb tempós számok is. Nekem nagyon tetszett ez a "stuff", bár a zenekar előző albumjai sem voltak rosszak. Szerintem ez a legjobb anyaga a csapatnak eddig. A stoner rajongóknak mindenképpen várós a cumó.
https://www.facebook.com/valleyofthesun
https://www.facebook.com/theripplemusic/
https://www.facebook.com/Fuzzorama
Gegi Pcz