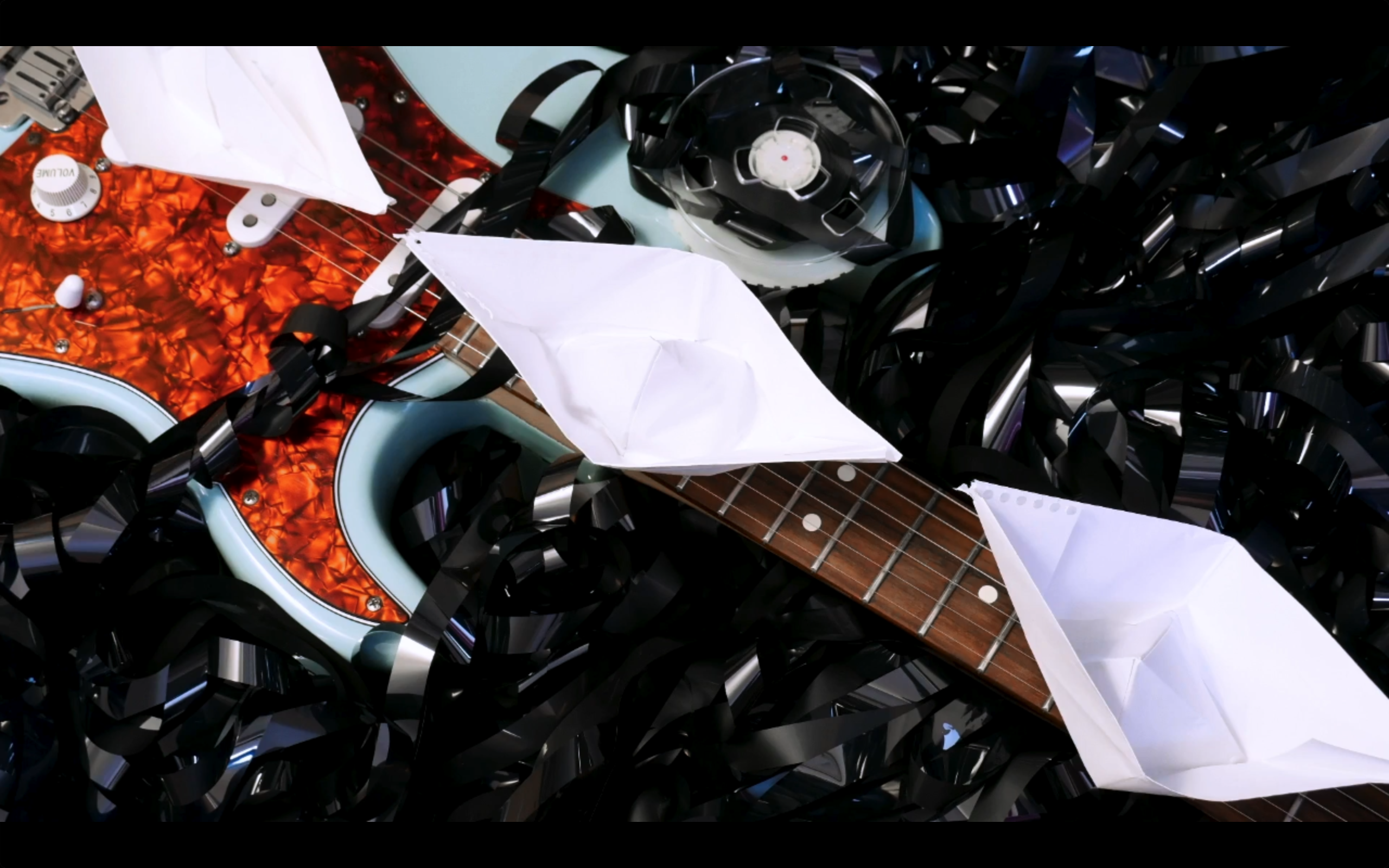 Pár száz meghajtogatott kishajóval, tekeredő magnószalagokkal és pillanatonként
megállított mozdulatokkal mesélik el a Képzőművészeti Egyetem hallgatói, hogyan is
értelmeznek egy The Royal Freak Out dalt.
 
Idén másodszorra, a koronavírus nehézségei ellenére is létrejött a Magyar Képzőművészeti
Egyetem és a Majdnem Híres Rocksuli közös projektje, melynek keretében Révész László
csoportjából fiatal képzőművészek válogattak a beküldött dalok közül. Idén öthöz készítettek
videót, teljes művészi és kreatív szabadsággal. Magyar Dóra és Sánta Aliz választása a
Walrus Factory-re esett, aminek a The Royal Freak Out iszonyúan örült, a nagylemez
megjelenésekor szerettek volna erre klipet forgatni, de a dal pont annyira nehezen
megfogható, mint egy igazi rozmár. Dóra és Aliz viszont vették az akadályokat.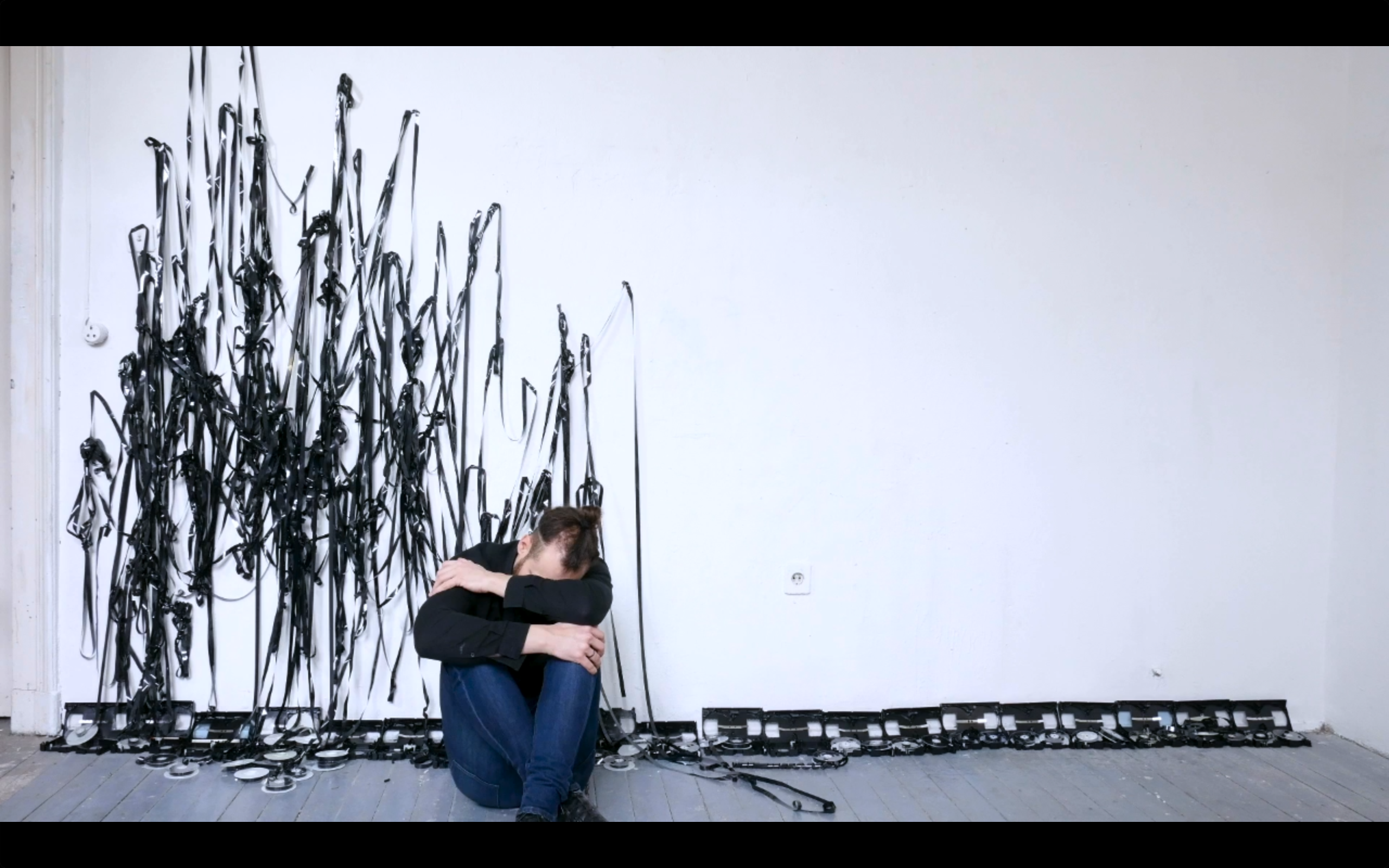 "Szerintem a MHRS és az MKE közös projektje egy remek lehetőség arra, hogy a festészetet
tanuló hallgatók másban is kipróbálhassák magukat" – mesélte Aliz. – "Nekem ez volt az
első évem a Képzőn. Az első szemeszterben készítettem kétperces kisfilmet egy nagyon kedves
barátnőm, Mucsi Ágota segítségével. Ágota egyébként a klipnél is segített az utómunkában,
amit köszönök neki. Középiskolában is festészetet tanultam, több elképzelésem volt akkor is,
amiket nem festményként készítettem el, ezért is örültem a lehetőségnek, hogy a kisfilm után
ezúttal egy videoklipet készíthetek. Próbáltunk egy olyan koncepciót kialakítani, ami passzol
a srácok zenéjéhez, de valamennyire a saját világunkat is tükrözi és remélem, ezt valamelyest
sikerült is elérni. A papírhajókat egyébként a klipkészüléstől fellelkesült nyugdíjas
ismerőseim hajtogatták velünk együtt. Kicsit túlzásba is estünk, ami a mennyiséget illeti, de
legalább akadt tartalék, mikor pár menthetetlenül roncsolódott munka közben. Az egyetemen
"forgattuk" de a vírushelyzet miatt egyes jelenetekhez szükséges fotókat otthon készítettük el.
A vágást Dórival közösen csináltuk, video chatben. Korában nem igen készítettem
komolyabban animációt, így nagy élmény volt számomra."

 "Amikor Aliz felvázolta, az ötletét, és onnantól kezdve már egyértelmű volt, hogy szívesen
csatlakoznék hozzá – tette hozzá Dóri. – Korábban nem volt közös munkám senkivel, ezért
egy jó lehetőségnek gondoltam ezt, hiszen egy ilyen projekt teljesen más igényeket állít fel, az
alkotókkal szemben. A kollektív munka, úgy gondolom gördülékenyen ment, a vírushelyzet
ellenére is. Egy klip elkészítése, sokkal összetettebb munka, mint amilyennek elsőre látszik,
különösen egy stop-motion technikával készült videó esetében, de pont ettől a procedúrától
volt különleges számomra. Ennek a folyamatnak a megismerése meglehetősen hasznosnak
bizonyult. Sokkal összeszedettebben, rendszerezettebben tudok gondolkodni, amit fontosnak
 tartok a jövőre nézve."

A lányok megkérték Farkas Balázst, a The Royal Freak Out frontemberét, hogy üljön-
álljon modellt a kisfilmben, amiről Balázs elmondta, hogy "Érdekes volt a forgatás, mert
ilyen típusú munkában még nem vettem részt. Ráadásul több száz papírhajóval körbepakolva
állni mozdulatlanul hosszú perceket elég nagy kihívás is volt. Szerencsére a munka
gördülékenyen ment, együtt tudtunk dolgozni és nagyon türelmesek voltak a lányok."
A zenekar abban a szerencsés helyzetben van, hogy a képzősök még egy dalukat, a New
Transmission-t is beválasztották, ami szintén hamarosan elkészül. Közben a srácok új
dalokon dolgoznak és készülnek a koncertszezonra, ami, reméljük, ősszel el is kezdődik.
The Royal Freak Out Facebook, Majdnem Híres Rocksuli, Képzőművészeti Egyetem,