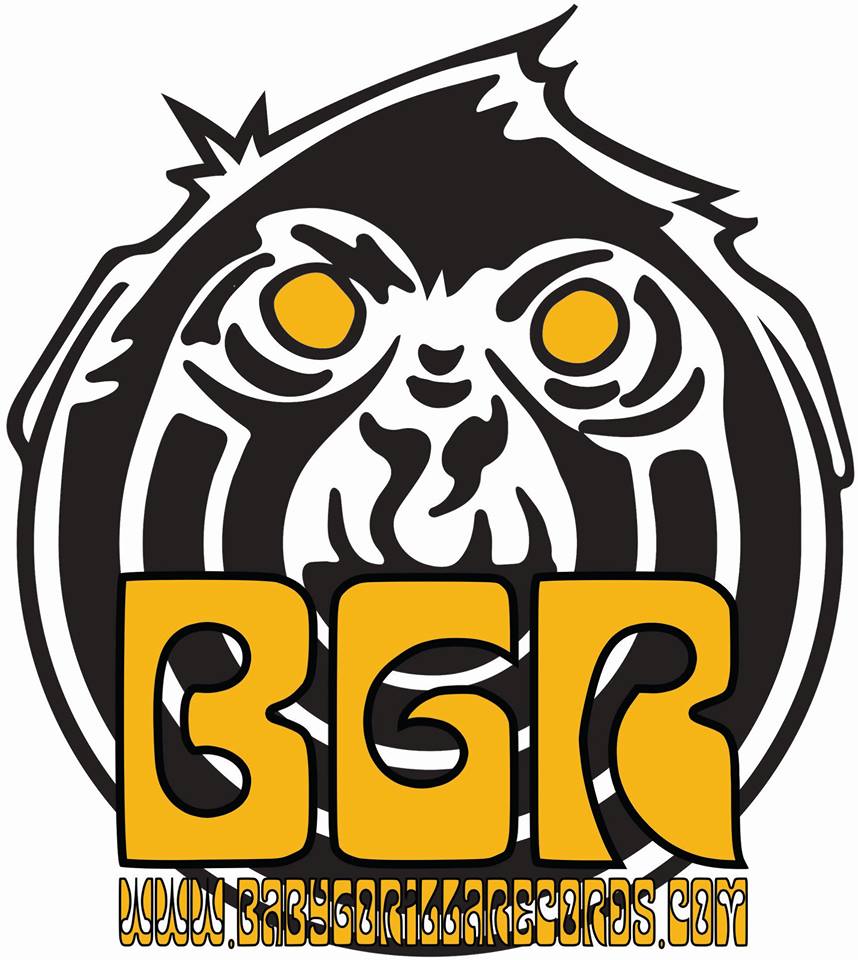 Nem szoktam kiadókról írni, mert az amolyan promóció szerű lenne és az olyannak tűnhet, mint ha egy kis zsetonért lemondanék az őszinteségről. Most azonban kivételt teszek, mert annyira értékteremtő és hiánypótló kezdeményezés ez, ami érdemes mindenféle támogatásra.
 A Baby Gorilla Records ötlete ez év elején pattant ki Debreczi Ákos agyából és hozzá csatlakozott Kókai Márton (Kutya). A cél az volt, hogy összeszedjék az underground bandákat és biztosítsák számukra a megfelelő platformot a zenéjük terjesztésére. Emellett sokfellépős label bulik leszervezését és Vinyl és/vagy kazetta kiadványok készítését vállalták.
Direkt nem írtam stílusokat, mert itt egy kicsit felakadtam. Ők állítják, hogy a kiadó stoner, psychedelikus, modern blues dolgokkal foglalkozik szívesen, bár mostanában szeretnének belekarmolni egyfajta zaj jazz cuccokba is. Meg úgy általában minden jó zenébe, ami földalatti.  Szóval először megálltam. Stoner?  Igazából én nem nagyon hallottam náluk vegytiszta stoner dolgot. Azután rájöttem, hogy ha így gondolkozok, pont a stoner szellemiség azon részét tagadnám meg, amitől ez a fajta zene állandóan meg tud újulni: a zenei szabadság. Igen, itt majd mindegyik banda tartalmaz több-kevesebb stonert. 
Igen, a Stoner mára már nem csak a Kyuss/C.O.C./Lowrider szentháromság, hanem egy kicsit több. Itt már keverednek a különböző stílusok, ráadásul úgy, hogy egy zenekaron belül is. Ettől lesz izgalmas a színtér. Emiatt mondom az új Orange Goblinra, hogy unalmas és ettől mondom azt egy King Gizzard and the Lizard Wizard-ra, hogy izgalmas. Ráadásul pont őket fogja a Baby Gorilla Records kiadni bakeliten, bocs vinylen. 
Szóval, ha nem nyitjuk ki a szemünket és fülünket az újdonság irányába, akkor olyanok leszünk, mint az a lázadó rocker, aki számára a Pokolgéppel kezdődik a Hevimetál és az Ossian-nal ér véget. Ezért tartom fontosnak a Baby Gorilla Records munkáját, mert végre valaki odaáll azok mellé a kis bandák mellé, akikre érdemes odafigyelni. Valószínű lesznek az istállóban olyan lovak is, akik csak egy kört fognak futni és lesznek olyanok is, akik nem tetszenek egyes embereknek, de ez így törvényszerű. 
Én csak ajánlani tudom, hogy nézzetek le egy ilyen buliba, összejövetelre, mert baromi jó. Mostanában lesz is egy ilyen. https://www.facebook.com/events/1894497770634595/
AMEN!  (Baby Gorilla Facebook)