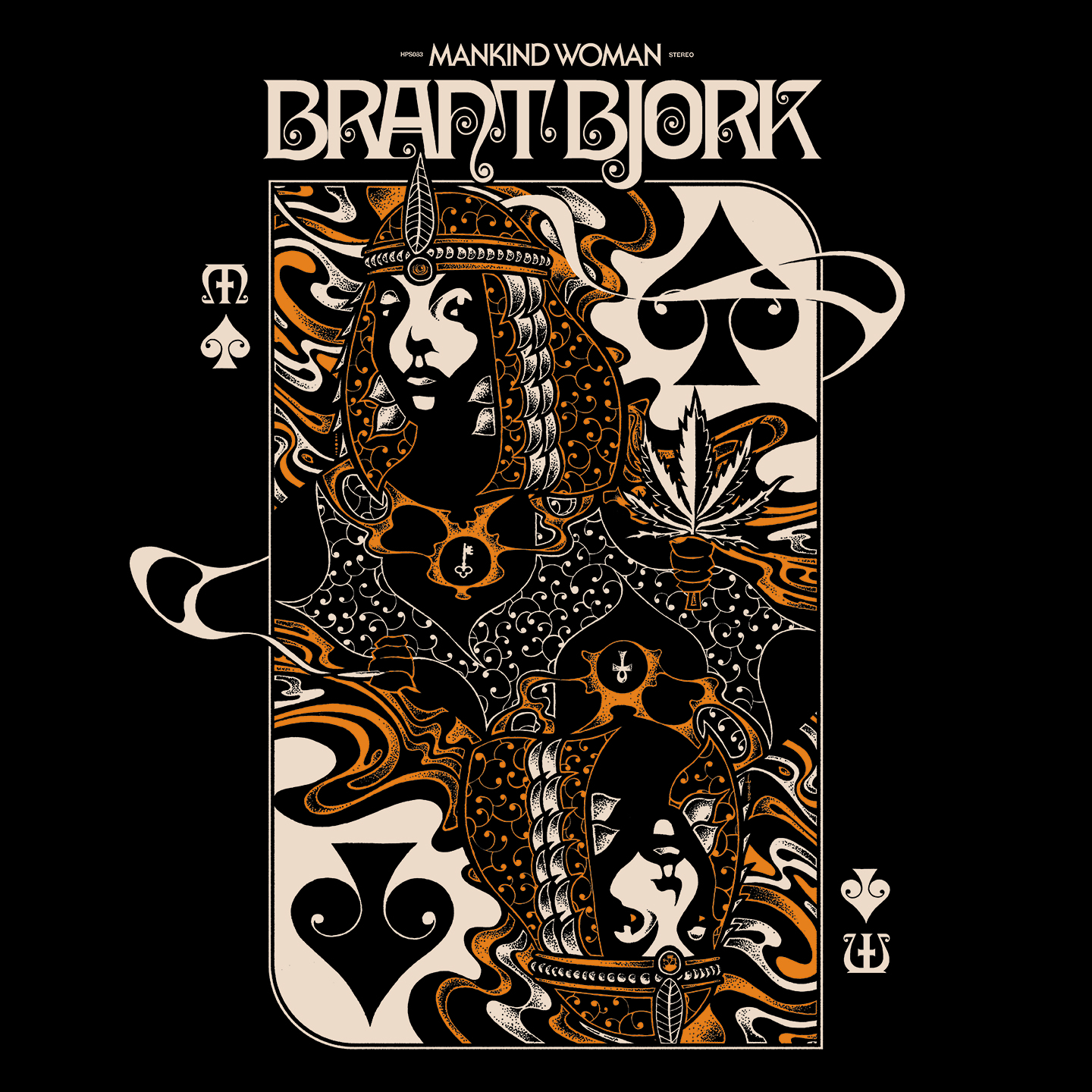 Brant Björk hivatalosan szeptember 14-én fogja megjelentetni az új albumát. Én már követni sem tudom, hogy ez most csak sima Brant Björk, vagy Low Desert Punk, vagy Operators, esetleg ...and the bros produkció (nyilván lehet ezt tudni, mert egyrészt ott a wiki, másrészt, meg illik tudni), de a lényegét tekintve fasz mindegy. Ez egy épp olyan BB album, mint a többi. Illetve nem is...
 Ezen az albumon is sokan szerepelnek, hiszen mindig összefújja a szemetet a szél. Régi bajtársak, mint Nick Oliveri, Bubba Dupre és Sean Wheeler. Szerény véleményem szerint Sean egy kicsit rossz irányba csavarja a mester fejét. Legutóbbi koncertjére is magával hozta és ott egy nem mindennapi performance gyakorlatot mutatott be a csávó. Szerintem nem igazán illik bele Brant zenei világába ez így. Az, hogy valaki betépve eljátsza az iszonyat nagy művészt és valamiféle Tom Waits klónt próbál lehozni ugra-bugrálva, az még nem eredményezi azt, hogy jó. Önnmagában soha nem nézném meg ezt a fajta szart de a koncerten kénytelen voltam. 
 Az zavar leginkább, hogy Brant elég nagy teret enged ennek az új lemezén. A lemez csúcspontja a Somebody lenne, de Sean bele-bele nyekereg, virtyog, mint egy rossz buzi. A lemez ennek ellenére nagyon ott van ismét.
Azt szokták mondani bizonyos zenekarokról, hogy ha hallottál tőlük egy lemezt, akkor az összeset hallottad. Vannak olyan zenekarok, akik ettől függetlenül lemezről lemezre megalkotják a csodát(AC/DC, ZZ Top,stb.), mert jók a dalok. Lehet, hogy egy stílusban fogannak, de ez a stílus csak rájuk jellemző. Ráadásul tényleg nagyon ülnek a dalok. Ilyen Brant Björk is. Nagyszerű dalokat tesz le az asztalra, amik nem  csak lemezen szólnak jól, de a koncertek is letaglózóak.
Felesleges kiemelnem bármelyik dalt is, mert már hallottad mindet, mégis új mindegyik. BB egyedi arc, nem kellene neki egy bohóc, aki a koncerteken eljátsza a hülyeségeit és főleg nem kell lemezre rakni, mert ezzel egy kicsit mint ha kimozdulna a komfort zónájából, na meg a miénkből is.