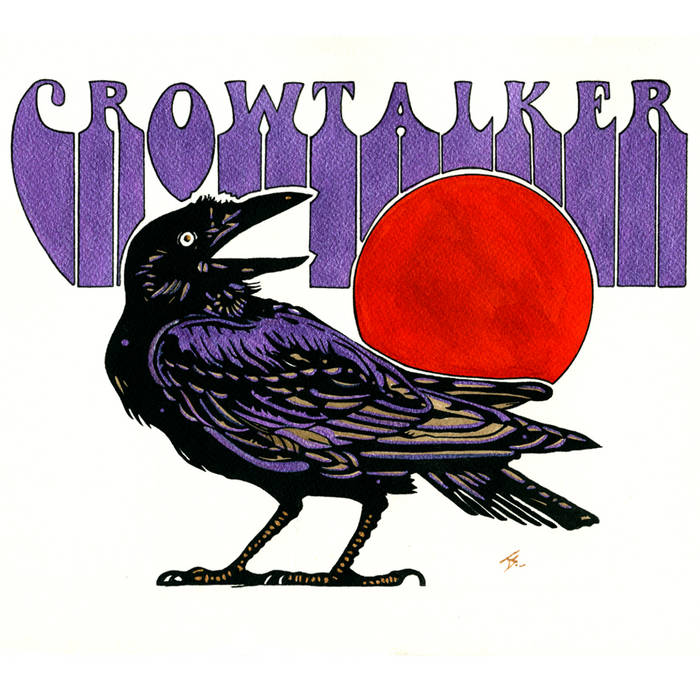 Látta valaki a "Valami követ" című horror(?) filmet? Nem a film ipar remeke, de még így is kiemelkedik a legtöbb ilyen jellegű film közül. Nem lövöm le a poént, elég annyi, hogy mindenki volt már úgy (na jó, nem mindenki), hogy azt hitte, Valaki, vagy Valami figyeli, de amint odafordult, nem volt ott semmi. A szemed sarkában viszont láttad! A Crowtalkerrel valami hasonló felállásba kerültem. A bejövő postafiókomban mindig ott volt, de rendszerint átsiklottam rajta. Még akkor is, ha direkt rámentem, valahogy nem engedte magát hallgatni. Aztán egy szép kora esti szürkületben elkaptam! Elkaptam és most már azt hiszem ki sem engedem a markomból.
A borítója ugyan úgy szar, ahogy van, de a dalok kárpótolnak. Nagyon mély blues alapokra építik fel a doom és a southern keverékét. Amit a dobos leművel, az kész tanulmány, főleg az első dalban. Az énekes pali pedig valahol Danzig és Ian Astbury vonalán mozog, de a Disturbed és a Gideon Smith and the Dixie Damned énekesei is benne lehetnek a noteszában. Remek refrének és még remekebb riffek hömpölyögnek, hol lassan, méltóság teljesen, hol pedig koszosan, mocsár szagúan.
Ez a négy dal pont elég ide, bár az utolsó tételt én ketté szedtem volna, mert olyan, mintha két külön dalt raktak volna össze. Ennyi a hibája az a lemeznek, ami bőven belefér. Végezetül álljon itt a zenekar filozófiája. "We are the Valley. Water and Gravel. Blood and Bone."
AMEN!