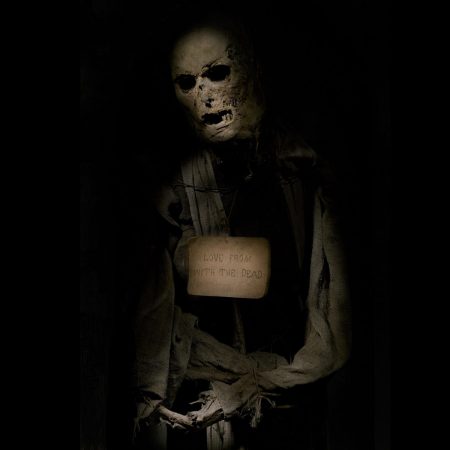 Kell ez nekünk? Miért hallgassunk ilyet? Emberek vagyunk, vágyunk a szépre, szeretünk jókat enni, inni, b.szni. Ezeket nem fogjuk megkapni az új With The Dead albumtól, még közelről sem. Nem lehet fütyülni egyik dalukat sem az utcán, csajozni se lehet ott, ahol ez a zene szól. Egyszerűen nem embernek való. 
 Lee Dorrian mester legendásan nem tud énekelni, csak ugat, üvölt, mint akinek fáj valami. Megkerülni viszont lehetetlen, ha Doom muzsikáról van szó. Beszélhet itt bárki bármit, a Sabbath elsőbbségéről, vagy a 70-es évek okkult rock forradalmáról. Ne felejtsük el, hogy mikor Dorrian a Cathedral élén kijött a Forest Of Equilibrium, mindenki pislogott és nem értettük az egészet. A Sabbath mélyen szántó zenéje csak valami felgyorsított rockzene volt hozzá képest. Olyan lassú volt, hogy szinte elfelejtettél járni, vagy levegőt venni.
 Aztán azt is szép lassan megszoktuk, miközben egyre több zenekar kezdett ilyesféle lassú doom zenét játszani. Minél többen művelték, annál jobban veszített az erejéből, az újszerűségéből, aztán mostanság már kezdett érdektelenné válni.
 Lee Dorian-ra viszont mindig lehet számítani. Most is. Amikor 2015-ben kijött a Whith The Dead lemezzel, ugyan az az érzés kerített hatalmába, mint '91-ben. Egyszerűen nem hittem el, hogy a csúfságot, a gonoszságot, az elmúlást, a rosszat lehet ennyire hitelesen adaptálni. Lehet. Olyannyira, hogy az új With The Dead lemez nem lett hiteltelenebb, sőt, akinek az első lemeznél még voltak kétségei, az most vagy meghal, vagy elkezdi tudni. Tudni, hogy a gonosz itt van, zenébe öntve. 
 Igen, zenéről nem nagyon írtam, de minek. Hallgassátok meg, aztán ha túléltétek, akkor tegyétek fel ti is a kérdést. Kell ez nekünk?
AMEN!