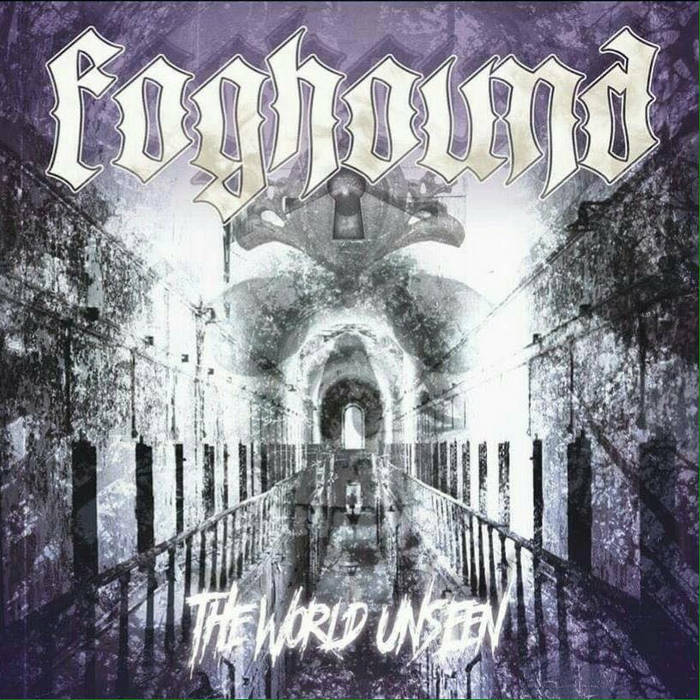 Bevallom, hogy az első Foghound nem hogy elment mellettem, de még a látóterembe se került be. Most a második lemez, a The World Unseen is csak azért akadt meg nálam, mert küldtek egy promóciós csomagot. És milyen öröm ez számomra. Ilyenkor mindig fogadkozok, hogy nem fogok elmenni még a legsemmitmondóbb lemezborító mellett sem ( Milyen gyarlóak vagyunk, hogy egy lemezborító alapján adunk esélyt a zenekarnak!), de ahogy lenni szokott, általában nem betarthatóak ezek az ígéretek. Az ember ideje szűkös, az új bandák, új lemezek pedig az internetnek hála napi szinten is tömérdek. Pláne, ha nem vagy szemellenzős zenehallgató.
 A borító egy átlagon aluli Thrash Metal zenekar színvonalát idézi, köszönhetően Bill Kole munkájának. Aztán jött a hideg zuhany negyven fok melegben! Először aztat hittem, hogy valami csoda, esetleg hoax folytán az új Corrosion Of Conformity-t hallom, de aztán megnyugodtam. Semmi beugratás nincs itt, csak Mike Dean keverte az anyagot Frank Marchanddal, aki többek közt olyan zenekarok mellett dolgozott, mint az Iron Man, vagy a Borracho.
 Ezzel aztán minden előítéletem a borítóval szemben elszállt. Nagyon szép lett, üdvözlöm Bill Kole anyukáját! Viszont a dalok kiválóak. Azért gyorsan átfésültem az előző lemezt is, a Quick, Dirty and High-t, ami vegytiszta Fu Manchu. Talán jobban is tetszik, mint a nagy elődök új lemeze. A World azonban már egy határozottab előrelépés, még akkor is, ha a nyitódal egy Black Sabbath témával indul. Jóízű COC és Sabbath keverék, ami szinte az egész lemezre elmondható. Nagyon húzós kis riffek sorakoznak, amikre kitűnő melódiákat építenek a gitárokkal. A ritmus szekció pedig nagyon gatyába rázza az egészet. Ja igen, ők hozták létre a zenekart is, amikor is a jó öreg Sixty Watt Shaman megtorpant, ugyanis ők ott bontották a csendet. Néha azért visszatérnek a Fu Manchu vonalhoz is, amint a video is mutatja.
Egy szó, mint száz, az új Foghound egy nagyon korrekt Sabbath örökségét ápolgató Rock/metal zenekar, aki nem rest némi kis Stoner életérzést is belevinni a muzsikájába. Bandcamp. AMEN!