Sokmindent adnék egy AH koncertért, de arra még várnom kell. Helyettem olvassátok ZSzL beszámolóját, már csak a sunatartalom növelése miatt is: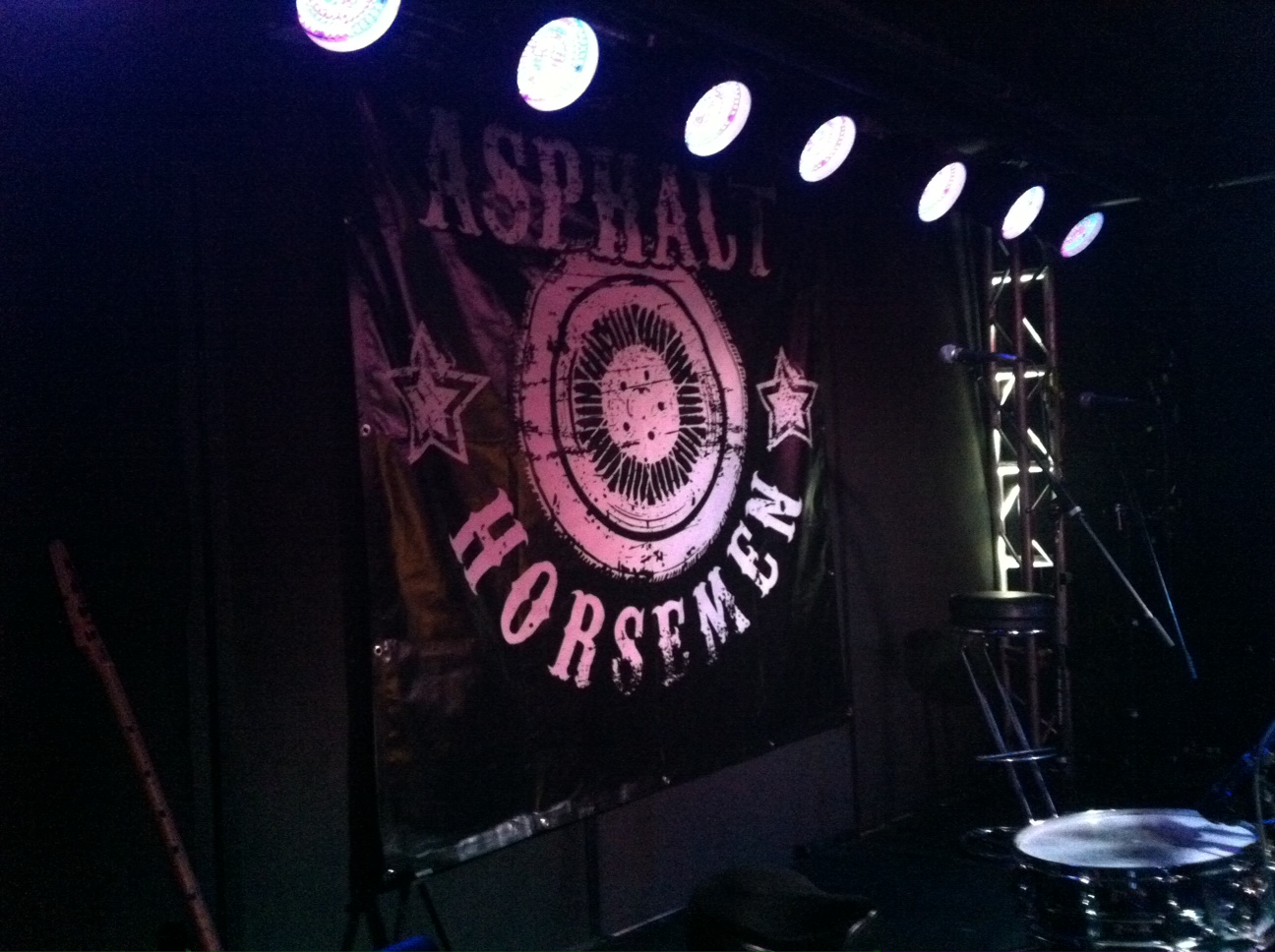 "És igen! Eljött ez a nap is. Május 8-án a Backstage Pub-ban lépett fel az Asphalt Horsemen, egy igazán kellemes estét teremtve a jelenlévőknek.
Amikor megláttam a kritikát az új lemezről, rögtön meghallgattam. A szívem azonnal elrabolták. Felkutattam, hol játszanak a közelemben és egyből két koncertet is kidobott a találati lista.
Mivel a Hooligans-es közös partit kihagytam, úgy döntöttem: ha törik, ha szakad, ide elmegyek. Mégiscsak acoustic verzióban játszanak, nem kell attól tartanom, hogy megvadult rockerek szétpogózzák a táncteret, ahol egy magányos nőnek semmi keresnivalója nincs (szvsz).
De az Istenek mellettem álltak, és két barátom is elkísért, akiknek újszülött csecsemőt jelentett a banda. Mónika kicsit tartott tőle (ismerve az ízlésemet), ám a végén mindketten szélesen mosolyogva sétáltak ki a kapun, "legközelebb is ott leszünk" felkiáltással.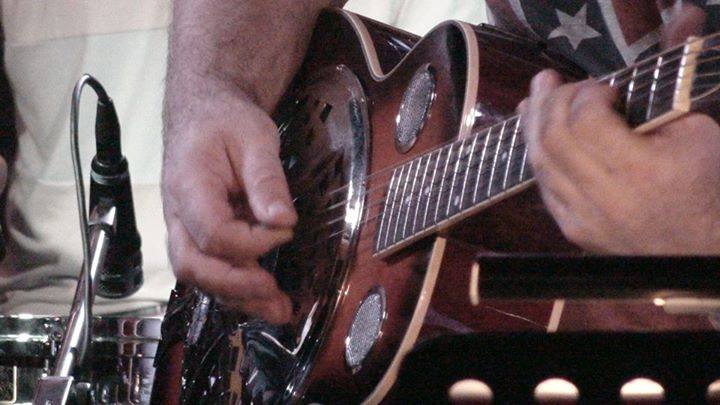 Megérkezésünkkor néhányan lézengtek a teremben, a zenekar épp hangolt, nyolc elmúlt, kezdtem attól tartani fuccsba megy a terv, ennyi emberért nem állnak színpadra ( bár voltam én már nyolc fős Iron Maidnem koncerten is, amit végigtombolt a közönség, a hangzavar meghazudtolta a résztvevők számát). Fél kilenc előtt már látni lehetett valami kis mozgást, székekkel-asztalokkal rendezték be a helységet, beindult a diszkógömb, és megjelent (mint később kiderült) a gödöllői keménymag, illetve a családtagok, jóbarátok, ismerősök, rajongók.
Nagyjából harmincöt-negyven arc rázta a fejét a dalokra és csurgatta le a torkán a folyékony kenyeret, megmentve néha Balázst is a teljes kiszáradástól (nehéz egy basszeres élete, kéremszépen).
Előre elnézést kérek, de nálam nem jellemző az a fajta precizitás, mint sok embernél, hogy fejből nyomja, milyen sorrendben játszották a dalokat egy koncerten. Sőőőt, örülök, ha mondjuk 15-ből 10-et azonnal sorolni tudok. Nőből lennék, vagy mifene, engem inkább érzelmileg mozgat meg egy ereszd el a hajam bugi.
Na érzelmek kiváltásából nem volt hiány. Mindenféle libabőrödzés egész este, hatalmas nevetések válaszként Kari két szám közötti sztorizgatására, évtizedes emlék elővarázsolása a fejemben egy régebbi dal kapcsán, és hát igen, jött a Sweet home Alabama, ami alapmű ebben a kategóriában. Őrült jól játszották!
Szemezgetve:
A Go to the city egy eszméletlen éjt idéz, mikor az egész napi stresszt hátrahagyva felhajtasz pár italt, és te leszel az éjszaka császára, megtáncoltatsz mindenkit, az ereid átjárja a tűz, majd hajnalban a felkelő Nap fényében fürödve egy édes szőkével bújsz ágyba.
A Change a szexi dögöt hozta ki belőlem. Szem felvillan, pupilla kitágul, csípő egyből risza. A szövegre nem figyelve tökéletes alap egy érzéki sztriptízhez (természetesen a motoros ruciktól szabadulna az ember lánya), amely vad összecsapásba megy át.
A Mexico alatt egy tequilát kortyolgattam, miközben borostás fickók szkandereztek és csépelték egymást a füstös, lemenő Nap fényében fürdő kocsma előtt.
A Ride on egy motoros banda képét idézte fel, ahogy beizzítják a motort és a mellkasomban éreztem a dübörgést, mikor majdnem ötvenen elhúznak mellettem .
A Grip in Hand esetében nem tudtam elvonatkoztatni a Seether - Country Song című számától. Egyből az ugrott be, de tudományos magyarázattal nem tudok szolgálni :)
És a várva várt dalom, a Wasting time volt az utolsó. Ha nem acoustic koncert lenne, az első sorban ugrálnék, torkom szakadtából üvöltve ezt a számot. Szerelem első hallásra, fülbemászó, kellemes, mégis borzongatóan jó.
Még a koncert elején megkerestem Karit, hogy átadjak egy üdvözletet, és megkértem, a végén készítsünk egy közös képet. Sikerült! Természetesen beszereztem a CD-t, és oly kedvesek voltak, hogy mind aláírták. Díszhelyre kerül ;-)
Taps! Függöny! "
ZSzL