.
Elég rendesen tele van a postaládánk különböző együttesek felkéréseivel, ezért most egy poszt alatt három, különböző stílusú albumot is találhattok, ráadásul mindhárom ingyenesen letölthető :
.
1. Palmer Generator : (e)motionless
.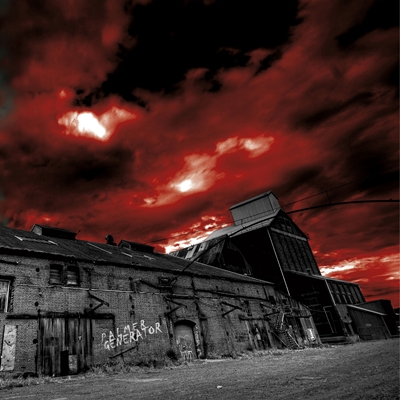 .
Az olasz együttest egy család három tagja, név szerint Tom Palmer, Michael Palmer (Tom tesója) és Matthew Palmer (Michael fia) alapította 2010-ben, debütlemezük pedig 2013-ban jelent meg. Rendkívül egyéni ízzel rendelkező zenéjüket nem igazán tudnám hasonlítani semmilyen másik csapathoz. A szimpatikus színvilágú borító hűen tükrözi a zenei tartalom feszültséggel teli, sejtelmes hangulatát. Mélyre hangolt basszusok, atmoszférikus effektelések, sötét hangtájképek, pszichedelikus elszállások, post rockosan csengő gitárhangok, hipnotikus ének. Szerintem kifejezetten különleges hangzást és dallamvilágot sikerült létrehozniuk. Átszellemült, esti hangulathoz tökéletes hallgatnivaló.
.
Az album ingyenesen letölthető a csapat Bandcamp oldaláról :
.

Bandcamp / Facebook / Weboldal
.
Zenészek :
Tom Palmer (Tommaso Palmier) – gitár, ének
Mich Palmer (Michele Palmieri) – basszusgitár, ének
Matt Palmer (Mattia Palmieri) – dobok és perkussziók
Andrea - perui síp a 2. számú trekknél
.
2. La Chinga : S/T
.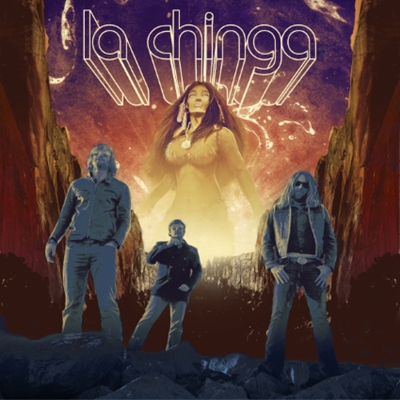 .
A kanadai La Chinga ugyancsak trióban nyomul, viszont ők 70-es évek hatású, tökös hard rockban utaznak. Inspirációként olyan együtteseket jelölnek meg, mint a Led Zeppelin, a Dust, a Humble Pie és a Grand Funk Railroad. Ha szeretnéd egy kicsit feldobni a napot valami nagyon laza, szabadsághangulatot teremtő, ösztönös rock muzsikával, akkor ingyen magadévá teheted az együttes 2013-as albumát. Hangulatos gitárjamek, fogós témák, lezser dallamok, hatalmas szabadságfeeling. Régebben a Motherroadra raktam már ki ehhez hasonló muzsikákat, ilyenek voltak pl. a The Muggs és a The Brew nevű együttesek. A La Chinga lemeze pedig ugyancsak gyakori vendég lesz a lejátszómban. Szerintem kurvajó.
.
Hallgatás + Letöltés / Facebook
.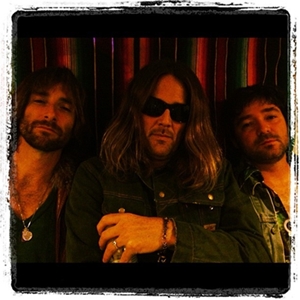 .
Tagok :
Carl Spackler - basszusgitár, vokál
Jay Solyom - dob, vokál
Ben Yardley - gitár, vokál, teremin
.
3. Voodoo Mule : Voodoo Zoo
.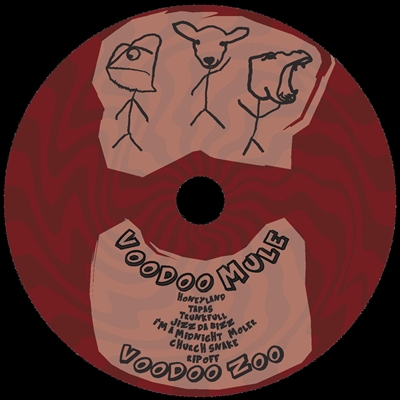 .
A 2010-ben alakult szlovén Voodoo Mule súlyos, elborult zenéjéről a régi Electric Wizard ugrott be első hallásra. Az albumot indító "Honeyland" széttorzított sludge-doomja rendesen fel is zabálja a hallgatót morzsolós basszusával és recsegő gitárhangjaival. Tempók és riffek szempontjából szerencsére elég változatosan követik egymást a számok. A második track pl. egy búgó stoner-riffre épülő, fasza kis bólogatós muzsika, a harmadiknál ("Trunkfull") visszalassulnak a srácok, az alig másfél perces "Jizz Da Bizz" egy rángatózó ritmusú ütemesebb zene, a következő két szám málházása után pedig ismét mozgalmasabb darab jön. Nem is nagyon szaporítom tovább a szót, a lényeg, hogy aki szereti az Electric Wizard Dopethrone című albumát, annak a Voodoo Mule 2013-as lemeze is nagy kedvence lesz. Bandcampről egyébként ingyen leszedhető.
.
Banscamp / Facebook / Reverbnation
.
Tagok :
Jagnje - gitár, ének
Iguana - basszusgitár
Hippo - dob
.
.
Jó szórakozást!
.