Ezt írták, többek között:
Hello!

We know that you are constantly inundated with media requests, all day, every day.
Most komolyan, lehet ennek ellenállni? Írt már nekünk olyan banda is, akik arra sem vették a fáradságot, hogy egy BIO-t átnyomjanak fénypostával, ami ugye, ingyen van. Nagy szó ez ebben a mai világban, mármint az ingyen. (De utálom ezt a "mai világban" kifejezést.) Mindegy.
De ne filozofáljunk, csapjunk a big blokk lovai közé.
Aki szereti a horrort annak nem kell magyarázni a névválasztást, bár ez csak az én elméletem. Minden esetre a zene alátámasztja a gondolatmenetemet. Szépen lehet igazodni a váltásokhoz, de a sötétebb témák többségben vannak. Ennek ellenére a srácok jobbak a gyorsabb témáknál. Ez főleg a second track Coach Lock-ban jön le. Ha van a hard rocknak és a stoner metálnak fúziója, akkor ez a szám hűen reprezentálja azt. Nem mondom, hogy észvesztő nóta, de engem megfogott. Megvan a ritmus és a szekció. Más nem is kell.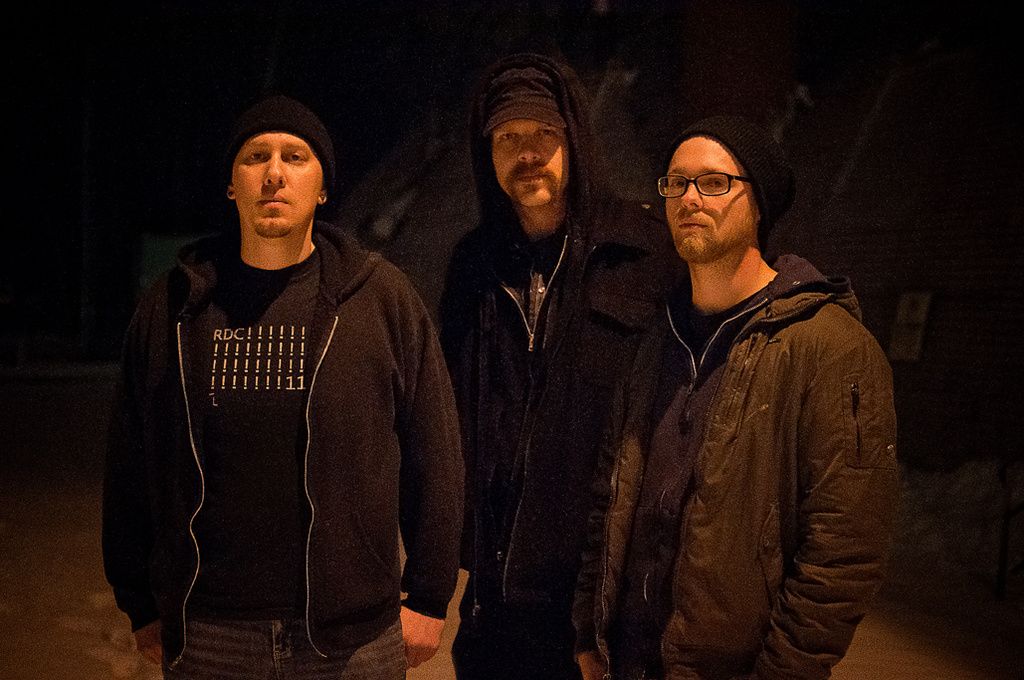 Gondolom már észrevetted, de jobbra az nem a három királyfi, hanem Jeffrey Mundt (gitár, ének), Steve Stanczyk (bőgő), Ben Brooks (dobok). Nem sorrendben. :)
A címadó dal, Take The Potion, nekem első hallásra nem jött le. Negyediknek van berakva, így egy kicsit rontott az összképen, hogy hallottam három jobb dalt előtte. És itt jön egy fucking nagy DE. 2:36-tól kezdtem el érteni, és akkor jött az érzés, amit a késő 90-es években éreztem utoljára. ( Ez hazugság, de nem emlékszem... talán egy Clawfinger albumnál éreztem ugyanezt, tényleg nem tudom.) Talán a hangzásban van valami, ami minden szinten stúdió, de a lényeg az, hogy nem ért meglepetésként ezután az album folytatása. Nem lövök le poént, meg kell hallgatnotok.
A legfontosabb dolog, amit látnotok kell, hogy egy nagyon különleges és komplex albumot hallgathattok meg, amiben királyul fuzzionál a doom, az old school heavy rock, és a modern stoner metál. Látjátok, hogy meg kell hallgatnotok, ez lenne a blogolás lényege. Vagy nem. Minden esetre, részemről ez a blokk 440.
A facebook link az elején, de itt a like generator megint, klikk