ARC OF ASCENT - THE HIGHER KEY. 2012.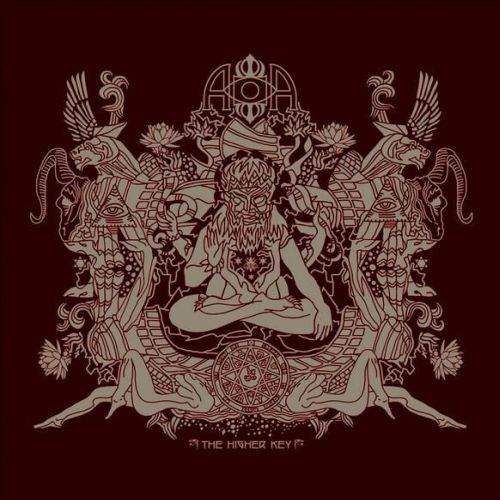 ***
Craig Williamson - Vocals, Bass Guitar, Keyboards, Sitar, Percussion
Sandy Schaare - Guitar
Digga Hole - Drums
***
Először is szeretném megköszönni a Stoner Blognak a lehetőséget és bizalmat. Miután legkisebb legényként, büszkén kiálltam a mesebeli három próbát, meghívást kaptam a blog szerkesztőségébe. Ezer köszönet a megtiszteltetésért. Mindenkinek Jó Egészséget és 1000 tonnás csikorgó riffeket kívánva, azonnal le is hívok valami jó kis cuccot az Akasha Krónika Psychedelikus Termináljából. Kérlek Benneteket fogadjátok szeretettel!
***
Van itt valaki, aki hallotta az Arc of Ascent első albumát, a Circle of the Sunt ? A Föld legelszigeteltebb államában, Új-Zélandon, 2008-ban alakult trióra, psychedelikus fixációmnak köszönhetően bukkantam rá. Egészen konkrétan a Lamp of the Universe iránti szimpátiám vezetett az Arc of Ascentig, a Craig Williamson énekes/basszusgitáros vezette doom/stoner bandáig, aki egyszemélyes psychedelikus projektként jegyzi a Lamp of the Universe-t is. A multi-instrumentalista Craig a Datura nevű, szintén remek, de rövid életű stoner csapatban is énekelt egykoron.
***
A The Higher Key című 2012-ben megjelent album egyértelmű folytatja a 2010-es debütáláson megkezdett utat. Fenyegető búgással nyomul előre anyahajóján az Arc of Ascent legénysége a kozmikus térben. A sötétség mélye végig jelen van a nagylemezen, ennek ellenére Craig kapitány jellegzetes, néha kántálásra emlékeztető, de szerethető orgánuma sokszor sikerrel oldja a mélybehúzóan doomos, masszív gitárriffeket. Mantraszerű, monoton énektémái azt az érzetet keltik, mintha a végtelen tudás birtokában, eonokon és hatalmas tereken ívelnénk át a hömpölygő dalok hátán. A leginkább lassú tempójú, néha középtempóig merészkedő nótákat óriási élvezet hallgatni. Hihetetlenül állat a megszólalás. Még az első albumra is fényéveket vernek ebből a szempontból, pedig az is bajnok volt! Arányos és dögös. Földközeli és mégis szállós. Ebből a szempontból mestermű, ritkán hallani ilyen atom, de természetes soundot. Nekem néha a Nebula kozmikusan stoner hangképe jutott eszembe.
***
A nagylemez annyira egységes egészként funkcionál minden szempontból, hogy egy hatalmas mélybarna monolitként hat (utalva itt a borítókép uralkodó színére). Egymás után következnek a tökéletes astro tripként működő, baljós hangulatot árasztó szerzemények. A spacerock közeli lebegtetés és a kozmikus/spirituális tartalom ellenére a fájdalmat és szenvedést végig magán hordja az album. A Search for Liberation című dalban (ami a lemez leginkább Lamp of the Universe-rokon tétele), csak egyetlen pillanatra tűnik úgy, hogy űrhajónknak sikerül végrehajtani a hipertérugrást. Azonban abban a pillanatban, amikor a vastag gitárriff letépi a fejünket, szertefoszlanak reményeink és egy kegyetlen mélységű fekete lyukban találjuk magunkat. Galaxisok örvénylő energiája kavarog Sandy Schaare gitártémáiban. Kedvenc tételemben, a több mint 9 perces Through the Rays of Infinityben kozmikus viharként szippant be minket a banda. Egyetlen apró kritikám van csak. Legközelebb szívesen hallanék egy-két emlékezetesebb dallamot. Egy állat refrént vagy bármit, ami még álmomban is tovább motoszkálna a fejemben. Szerintem ez nagyon sokat dobna a végeredményen. Talán még a prémium kategóriába is feljuthatna az Arc of Ascent. Ennek ellenére ez így is egy remek album, saját hangulattal és önálló világgal, ami messze kiemelkedik a mai dömpingből. Minden doomster, stoner és spacerocker vitaminként használhatja az Arc of Ascent Magasabb Kulcsát.
***