.
Üdv mindenkinek! Ezúttal a Glorious Space Riders csoport létrehozója, Bien János gondolta úgy, hogy szívesen írna nálunk. Ajánlóját fogadjátok sok szeretettel:
A SZATURNUSZ BEFOLYÁSA ALATT:
HIGH PRIEST OF SATURN – HIGH PRIEST OF SATURN. 2013. (SVART RECORDS)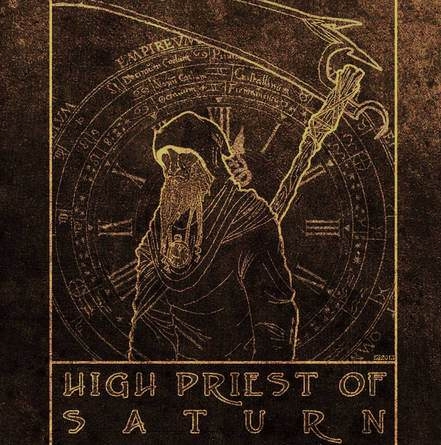 A fagyos északi Trondheimből szabadítja ránk végzetszerű psychedelikus metál albumát a High Priest of Saturn. Első gondolatom az volt, amikor a Facebookon megláttam a nevüket és megjelenésüket, hogy micsoda remek nevet választottak maguknak. Aztán kiderült, hogy valóban telitalálat ez egy szaturnuszi okkult erőket idéző doom / stoner banda számára.
A kezdeti szimpátia után mélyebbre ástam magam a történetükben és kiderült, hogy már 2011- ben kiadott egy nagyon ígéretes demót a norvég doom /stoner trió.
A demón szereplő két dalt újra felvették és némileg súlyosabb verzióban szerepeltetik a március 22.-én megjelent High Priest of Saturn című bemutatkozó nagylemezükön. Az album négy dalából egy sem rövidebb, mint 9 perc. Ez már önmagában is mutatja, hogy hosszú és psychedelikus utazásra csábítják a hallgatót! A lassú, doomos tempók, a Sabbathosan mélyre hangolt vastag gitárriffek egyrészt eszembe juttatnak olyan nagy kedvenceket, mint a Sleep, vagy a Jex Thoth. Másrészt az orgona kreatív használatával a dalok lebegősebb és szellősebb hangképet nyernek. Emiatt még a '70-es évek elejének olyan ősmetal bandái is eszembe jutottak, mint az Atomic Rooster és az Iron Butterfly. Lehet, hogy csodálkozni fogsz a hasonlaton, de mégis leírom : Merethe énekhangja a ködös effektezés miatt, akár egy jobban elszállt psychedelikus shogaze bandába is elférne. Olyan hatást kelt, mintha egy másik dimenzióból szűrődne át hozzánk. A sötétebb égi szférák lényeivel pendülnek egy húron. Mint tudjuk, Szaturnusz Testvér soha nem volt különösen jó indulatú az ember számára. Hacsak nem arról az oldaláról vizsgáljuk a bolygó hatását, hogy mindig komoly leckéket ad számunkra és ebből hosszabb távú tapasztalatot szerezhetünk. Az asztrológusok jól tudják, hogy a Szaturnusz, erős anyagiakkal kapcsolatos szenvedést mér arra a földi lényre, aki annak hatása alatt születik le szép planétánkra. De hát a karmikus leckét mindenkinek végig kell járnia, aki a fejlődésnek ezt az útját választotta! A High Priest of Saturn Őt választotta mesteréül. Hordozzák is a keresztet, ahogy csak egy igazi doom banda tudja.
Egy izmos és egyedi hangulatú, kreatív bemutatkozás ez az album!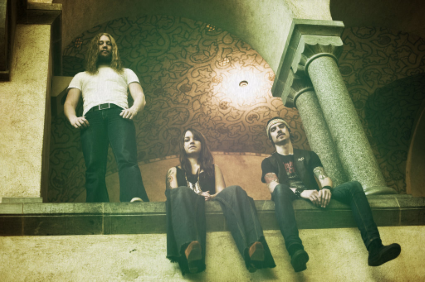 Tagok :

Merethe - Vocals, Guitars, Organ

Robert - Bass (Resonaut, ex-Grenjar, ex-Istorn, ex-Mørkekunst, ex-Unbeing, ex-Mare)

Andreas - Guitars, Drums (Mabuse, Resonaut, ex-Summit)
.
Track listing :

1. Protean Tower (10 : 30)
2. Kraken Mare (09 : 06)
3. Crawling King Snake (09 : 01)
4. On Mayda Insula (12 : 49)

.
.

Bandcamp : http://highpriestofsaturn.bandcamp.com/
Facebook : http://www.facebook.com/highpriestofsaturn

.
Szerző : Bien János (Yell) - Sky Children
.