Szeretném azt hinni, hogy mindenkivel előfordult már, hogy beszippantotta a youtube. Úgy értem, hogy megnézel egy konkrét videót, aztán használatba veszed a jobb oldali ajánlás ablakot. Valahogy így kezdődik mindig. Aztán csak telik az idő, néha már nem is vagy tudatában a múlásának. Újabb és újabb együttesek, ismeretlen rigmusok, melyek ott várnak a szteroidokon hizlalt mainstream pop-tenyészet árnyékában. Aztán valami még mélyebbre ránt, egy hangsor, amit úgy dekódolsz, hogy elegendő elektromos reakciót váltson ki az idegrendszeredben ahhoz, hogy beinduljon a "zenei elválasztásod". Sok jó bandára találtam rá így, (sz)arra is, amiről most írok nektek.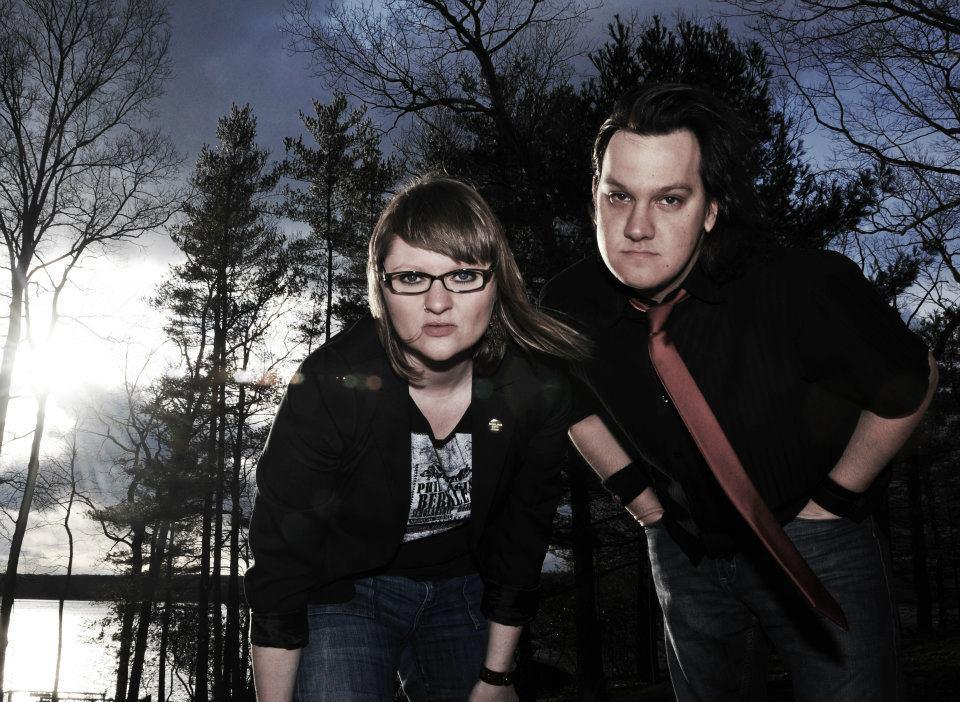 Az Egyesült Államok beli Bedroom Rehab Corporation nevű formáció összesen két tagból áll. Csak ez a két arc, Adam Wujtewicz és Meghan Killimade hallható a debütáló albumukon (bandcamp). Had idézzek: "THERE ARE NO GUITARS OR KEYBOARDS ON THIS ALBUM". Ezzel el is üldözték a Malmsteen és Slowhand rajongókat, de ez engem egyáltalán nem érdekel, mert amit a "srácok" nyomnak az grammra pontosan egy iszonyatosan jó stoner anyag. Itt nincs lehúzás.
A Splice The Main Brace című dallal találkoztam először, ami mint később kiderült, az albumon az utolsó előtti helyet foglalja el. Ez számomra meglepő volt, mert slágeres hangzása miatt, a mai trendeket figyelembe véve kitüntetett pozíciót jósoltam neki a tracklist-en. Nem azt mondom, hogy kiemelkedik a többi szám közül, de laza ritmusa, protest jellegű dalszövege miatt az album könnyebben befogadható szerzeményei közé tartozik. Hallgassatok bele. A továbbra kattintva betekintést nyerhettek az album hálószobatitkaiba. Spoilerveszély!
A borítót (a "klipben") látva rögtön feltűnik a jól ismert szovjet jelkép kifigurázása. Ehhez a Red Over Red stílszerűen vörössel szedett felirata is hozzájárul. A másik része a dolognak a tenger és a nem létező ég. Remélem nem csak nekem tűnik úgy, hogy ezek megosztják az borítót, ellentétes érzéseket váltanak ki. Az album elejétől a végéig (kivéve a nyitó és záró tracket) ennek a konfliktusnak a feloldásán dolgozik. Nagyon jól, ugyanis a második S.S. Hangover (Sobering Sickness) rögtön a viharos tenger közepére kényszerít minket. Elég erős nyitány, főleg a Low Tide c. intro instrumentális hullámzása után. A szintén kellemesen ambient-es High Tide outro-val együtt ez az album kerete, és egyben a vihar szeme(i).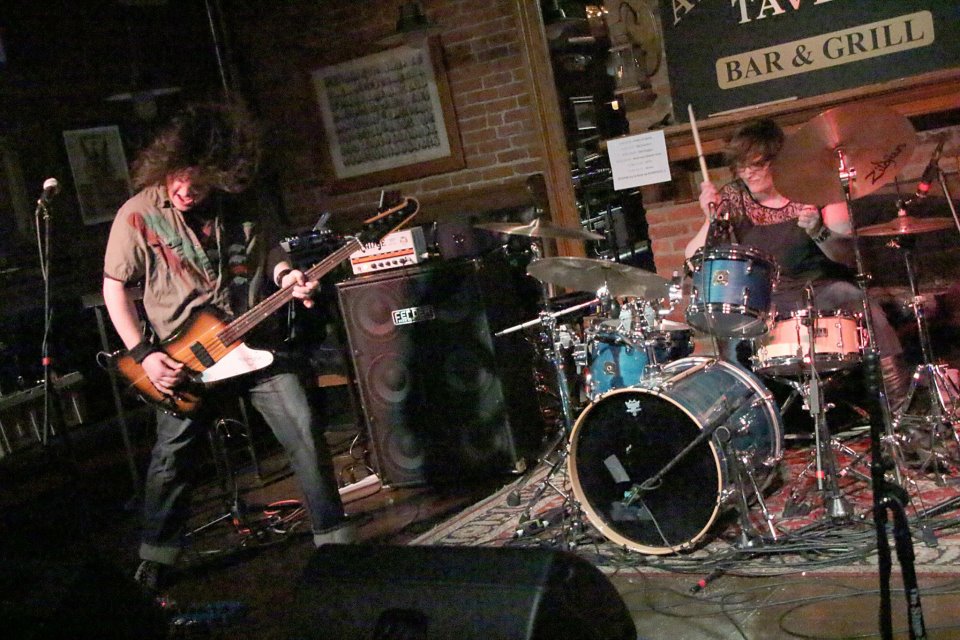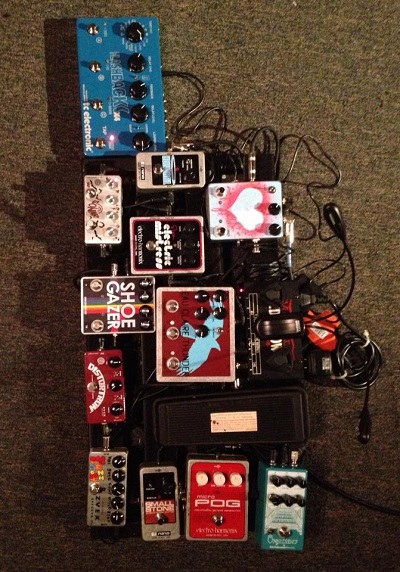 A lemez hangzása nagyon fain, jól megkomponált beállításokat kapunk. Nem véletlen, hiszen az anyagot Justin Pizzoferrato keverte, aki a Black Pyramid és személyes kedvencem, a Sonic Youth cuccait is segített összehozni. Végig hallod a teret, a sávok szépen elkülönülnek, de nem érzed azt, hogy laborban vették fel.
Az S.O.S. (Son of Siren) poétikus témája után következik az album csúcspontja, az instrumentális All Hands és a noise punk-os Captain Damnit. Utóbbi refrénje egy KO death punch, így kell ezt csinálni. Itt essen szó Adam hangjáról. Változatos karaktereket mutat be, néha Zak Tell-re emlékeztet a Clawfingerből, néha olyan mint George Thorogood. De sosem addig, és olyan mértékben, hogy zavaró lenne. Igazi arcát talán az elszállós Pilot Fish-ben mutatja meg.
Elérkeztünk az utazás végéhez, a Caught in the Bite azonban tartogat még meglepetéseket, a kapitány meghalt, a legénység be van szarva. Bele is csapnak rendesen, nem fullad ki a lemez. Aztán jön a már említett Splice the Main Brace, és szállítja azt a bizonyos érzést, hogy nem akarod, hogy így legyen vége. Nem is lesz.
Elmondható, hogy a Bedroom Rehab Corporation egy nagyon korrekt és izgalmas anyagot tett le az asztalra. Akinek van bátorsága útra kelni velük az ismeretlen óceánon, nem fog csalódni.