BenyoBoy, örökös vendégszerkesztőnk ismét jelentkezett:
A szintén görög Spine Chilling Breeze bemutatkozójában is elsütötték azt, amit a szintén görög, pontosabban athéni Three Way Plane-nél: az útkeresés korszakában vannak, azt játsszák, ami tetszik nekik és igazából nincs körülhatárolva a stílusuk. A zenekar neve amúgy a trió felállásra utal.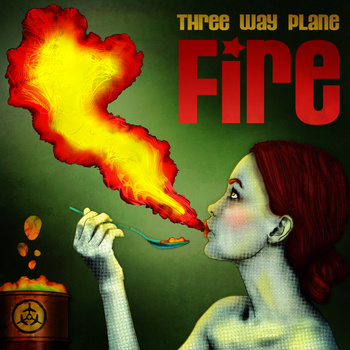 Ám míg a gerinchűtő szellőknél a stoner stílusberkein belül maradnak, addig a háromutas repülőnél inkább szerteágazik az egész és csak minimális stoneres elemeket vélhetünk fel a számokban, miközben a zene keveredik az indie rockkal, a punkkal, a post-hardcore-ral és még a SKA-val is. Szóval, nem egy sztereotip stonert játszó banda a Three Way Plane, de pont ezzel is tűntek ki nálam! Meg kell, hogy mondjam, egy nagyon ötletes és igényes négy számos középlemezt tettek le az asztalra a Fire képében, amit bármilyen zenei közösségnek tudnék ajánlani! A nyitó Old School Chum a fúvós nyitásával már szakít a hagyományokkal, főleg, hogy a szám szerves részét képzi a harsona és a trombita, szóval nem csak egy pár másodpercig tartó hangulatfokozónak tolták be az album elejére. A Freeze Me egy picit elvontabb tétel noise és funk rockos elemekkel, a Fall in Love with Fire pedig ötletesen kelti életre a borító hangulatát, hiszen itt a női vendégénekes kezdése, illetve pszichedleikus rockos lezárás és a doom metalos refrén teszi utánozhatatlanná a három és háromnegyed percet. A záró Queen Misery-t meg mintha egy beszívott Turbonegro hozta volna össze, ez is rendesen húz! A gitáros-énekes Stratos hangja karakteres és könnyen szerethető a dalszövegek pedig ugyan picit egyszerűek, emiatt ugyan könnyen is érhetőek és így pár hallgatás átjön az egész, úgyhogy ez a része is nagyon rendben van a számoknak.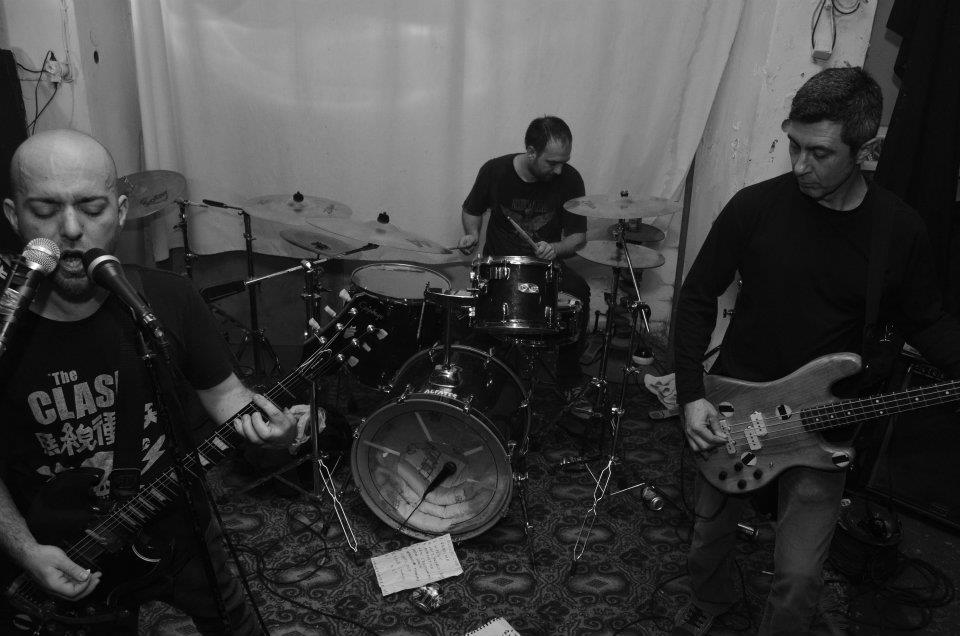 A 2003-ban alakult banda lehet nem a legmeghatározóbb görög zenekar, de az biztos, hogy ott van az igényesebbek közt és bátran ajánlom mindenkinek, aki fogékonyabb a stíluskeveredésekre! A zenekar oldalán keresztül a Fire megvásárolható fizikai formátumú CD-n is, de aki nem akar ezzel vesződni, az a banda eddigi teljes munkásságát (két EP és egy nagylemez) ingyen és bérmentve le is ránthatja az alul linkelt Bancamp oldalukon keresztül!
FaceBook: http://www.facebook.com/pages/three-way-plane/145989883224
Bandcamp: http://threewayplane.bandcamp.com/