A bécsi psyched out - stoner fuzz rockerek sokan vannak, nyáron például három együttesüket (Parasol Caravan, Cachimbo de Paz, Torso) is posztoltuk a blogon, és Ausztriában is vannak elkötelezett hívei a műfajnak, akik népszerűsítő hadjáratot folyatatnak, egész szép eredményekkel. A Stoner Rock Austria és Stoner Rock Vienna oldalak aktívan vesznek részt a stoner zenék és életstílus támogatásában.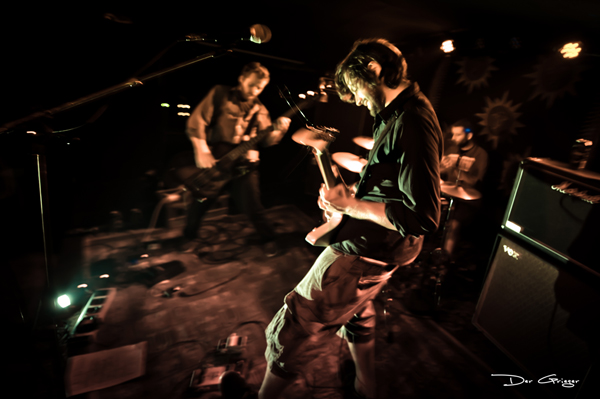 A Far Away Town szintén a bécsi stonerek fajtájába tartozik, a 2004-ben alakult zenekartól négy EP jelent eddig meg. A stílusuk az acid-, garage- és stoner rock psychedelikus elemekkel vegyítve, ami azért is jó, mert így mindenki eldöntheti, neki melyik a kedvenc jelzője, amit a zenekarral együtt megemlít. Megalakulásuk óta túl vannak 100 koncerten, és nem kisebb zenekaroknak voltak a support fellépői, mint a Brant Bjork and the Bros, és a Truckfighters.
A 2011-ben megjelent OLD JOKES NEW LAUGHS lemezük ugyanannál az Ozium Records kiadónál szerezhető be, mint a Nyíregyházi Diomed Fuzzdirt első EP-je. Az eredetileg négy taggal indult, most viszont trióként működő zenekarnak ez volt az első lemeze, amit ebben a felállásban vettek fel 2011 áprilisában Linz városában, a Kapu-Studiosnál.
2006-ban jelent meg az Into Desert, amivel rendesen odacsapnak. Az Inches Beside és a Straight into Red Sun az első két szám a lemezen, amit a Deathtone White követ, ahol a Fu Manchus gitár és énektémák remekül szólnak. A Quicksand albumot három évvel később adták ki, ezalatt sokat fejlődött a zenekar, és egy súlyosabb, fuzzosabb hangzásvilágot szólaltatnak meg. Érdekes egybeesés, hogy ebben az évben lett háromtagú a zenekar.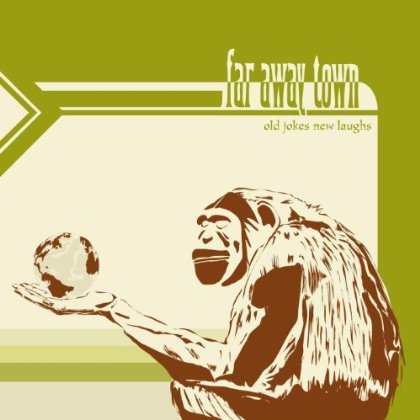 2010-ben egy koncertalbummal jelentkeztek, és ezt követte a 2011-es OLD JOKES NEW LAUGHS. Ahogy korábban is bizonyították, jó érzékük van a mély tónusokhoz, és ezek a számok is hasítanak, ahogy kell. Idén is publikáltak egy frissen felvett számot, ami az Another Mountain Falls címet kapta, amit a Dirt Deflector egyik számával tesznek fel egy 7"-os lemezre. (a Dirt Deflector volt egyébként a bécsi Premonition 13 koncerten Winoék előzenekara.)
Lemezek:

"into desert" demo EP 2006
"quicksand" EP 2009
"live" EP 2010
"old jokes new laughs" EP 2011
alex _ git,vox
chris _ git,bgvox
super mario _ drums
http://www.farawaytown.com/
http://www.myspace.com/farawaytown
https://www.facebook.com/FarAwayTown
http://www.lastfm.de/music/Far+Away+Town