.
A san jose-i banda 2012-es albumának borítóját látva jogosan hihetné az ember, hogy valami hallucinogénekre kitenyésztett, agyonkábult agycsavarást hallhat rajta, miközben itt szó sincs erről. Valójában igazi tökös, lényegretörő stoner metalt rejt, mindenféle sallang nélkül.
.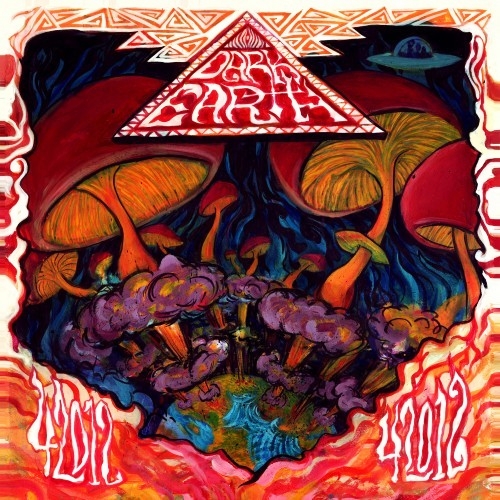 .
A pumpálóstól a sikálósabb riffelésű muzsikákon keresztül a  jammelgetősig van itt mindenki kedvére való, ráadásul kifejezetten élénken tálalják mindezt. Kb. mintha az Orange Goblin és a The Sword hangzását kereszteznénk egymással. A vadóc hangulat mellett rengeteg technikás, változatos témát fűzögetnek egymásra, talán csak a basszeros-énekes csókának van kicsit  artikulálatlan hangja néha, de ehhez a muzsikához valahogy még passzol is, úgyhogy segáz. Szerintem kifejezetten szórakoztató lemez, érdemes neki adni egy esélyt.
.
A bandcampjükről 7 dollárért leszedhető az ötszámos album.

Tagok:
Bobby Daly - Bass Guitar and Vocals
James Sotelo - Guitar and Vocals
Kevin Boockholdt - Drums
.
Facebook: https://www.facebook.com/pages/Dark-Earth/321295564588159

.

.
1. Dark Earth 03:31
2. Curse of the Abyss 05:48
3. 42012 06:14
4. Evil King 04:22
5. Time Warp 10:05
.
.