Emlékszem, amikor megláttam a Saturna lemezboritót, egyből elhatároztam, meg kell hallgatnom ezt a bandát, bármit játszik is. Megtörtént egyszer, majd még egyszer. Tetszett is, de valami piszkálta a csőrömet. Félre is tettem.
Eltelt egy hónap, lassan meg is feledkeztem a Saturnáról, mert közben azért jöttek sorra a hangulatossabb lemezek és egyszercsak kaptunk egy levelet tőlük, hogy ismertessük meg őket a magyar Rock- és Stonerrock zenerajongókkal. Nosza elővettem újra a The Kingdome Of Spirit lemezt.
Ismét meghallgattam kétszer és rájöttem, mi nem stimmelt. Iszonyatos Pentagram utánérzése van az anyagnak. Szerintem. Classic Rocknak próbálják beállitani magukat, rengeteg hatással, főleg az elmúlt tiz évet emlitik, mint meghatározó időszakot. Egyébként adalékként csak annyit, hogy Spanyolok és 2010-ben alakultak meg.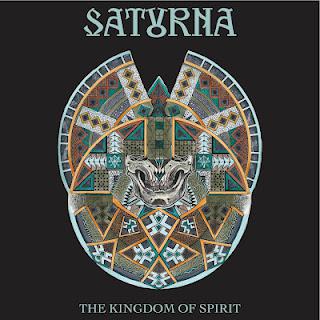 A boritó rabulejtően egyszerű, mégis sokrétű, de nem zavaróan, inkább kivácsiságot keltően. Jondix készitette felelős az artworkért. (érdemes megnézni a honlapját!!!!) A zene jól megszólal, semmi probléma a hangzással. A dalok kellemes szabadidő eltöltését hordozzák. Jól egyensúlyoznak a srácok a hetvenes évek rock zenéje a stoner, a doom valamint némi (tényleg csak némi) pszihedélia között. Jók a dallamok, jó az énekes orgánuma, de talán a végefelé már egy kicsit lapos. Esős, őszbehajló nyári napokon viszont kitűnő hallgatnivaló a Kingdome. Ha ezt az utat követik és rátalálnak a saját hangukra, akkor még akármi is lehet. Várjuk ki a végét.
AMEN!