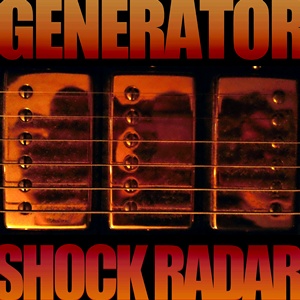 Ezúttal a new york-i Shock Radar kért fel minket, hogy véleményezzük legújabb kiadványukat, ami egy Generator címet viselő EP. Az együttes fő gerincét egy Lee J. Diamond nevű multi-hangszeres zenész alkotja, aki mellesleg a bostoni Berklee College Of Musicban is csiszolgatta egy ideig tudását.

A lemez első taktusait hallva kiderül, hogy sem igényességből, sem ötletekből nincs hiány. Az egyszerűen csak nyitány(Open) címre keresztelt bevezető szám elektronikus-chill outos szintijei és pátoszos női éneke után egy vérbeli pszichedelikus rock szerzemény következik. Stonerbe illő-, dögös basszusriffek, űrutazásra invitáló-, elszállt gitárdallamok, fuvolás háttér és erőteljes ének. A következő, Generator című tétel már neo progos dolgokat is tartalmaz, meg az előzőnél lágyabb éneket, miközben azért a dögösség is jelen van rendszerint, de ne feledkezzünk meg a marhaszép ikergitáros szólamokról se. A trippes feelinget az album negyedik darabja szállítja a legjobban. Lassult ütemei, űreffektjei és csilingelő perkussziói miatt egy karavánszerű menetre emlékeztet az egész. Az EP utolsó száma pedig egy kellemes kis psych-space szösszenet, instrumentális tálalásban.

Jóféle pszichedelikus rock albumként jellemezném a Generatort, annak pedig, aki szereti pl. a 35007 zenéjét, annak garantáltan kellemes perceket fog okozni. Nekem okozott.



Tracklist:
1. Opening
2. In The Land Of Vinyl
3. Generator
4. Recon
5. Perfect Cubes


Tagok:
Doug Fallone - Percussion, Vocals.
Larry Hess - Synths, Vocals.
Dan Fodera - Bass, Korg Moog, Vocals.
Lee J Diamond - Gt, Vocals, etc.