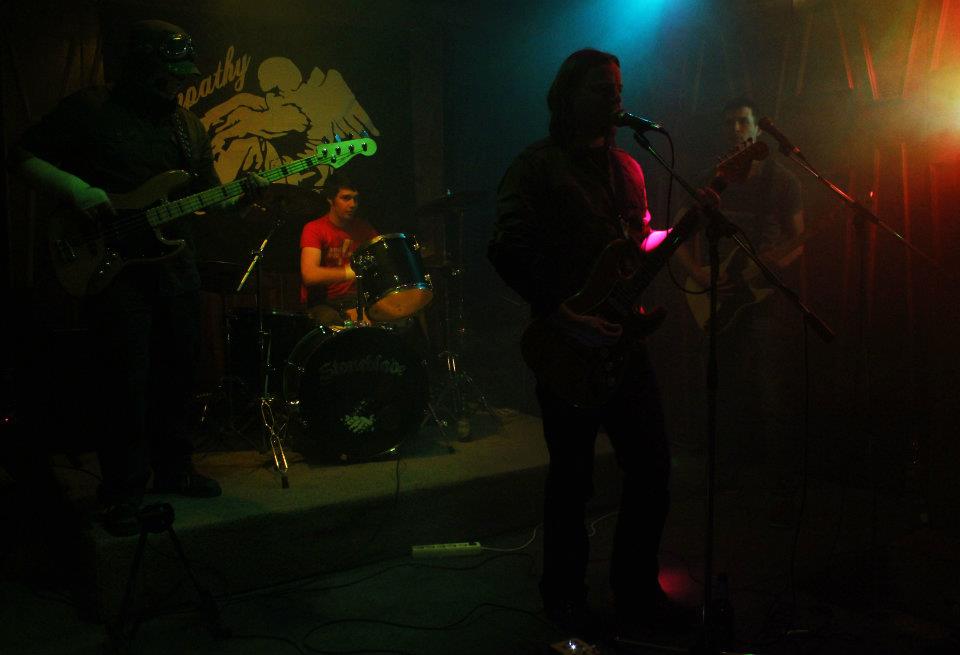 Dűne (fotó: Csucsu)

A Düne nevű buckalakókkal vettem az irányt Tokodaltáró felé. Kalandos utunkat követően, mondhatni simán megérkezünk a klubba. Időben elkezdtük az alapozást, hogy a rosszkedv kicsiny szikrája se lobbanjon lángra, ennek folyamán már a beállásnál sikerült sörrel eláztatni a színpadot. Szép lassan gyűltek az arcok, természetesen ott voltak a blogosok is. A Düne zenekar csapott először a húrok közé, már első fellépőként lerázták rólunk az út porát. Basszusgitárosuk ghost rider-es külsejével emelte a színpadképet, illetve a zenekarnál nem tudom mennyire volt tudatos az egységes hangszerválasztás, de mindenképpen jót tett az összképnek. Aztán a végén kaptunk egy olyan Clutch feldolgozást (Power Player) az arcunkba, hogy mindenkinek tátva maradt a szája, én mindenképp erőltetném Dudit a mikrofon mögé, mert nagy tehetség van benne.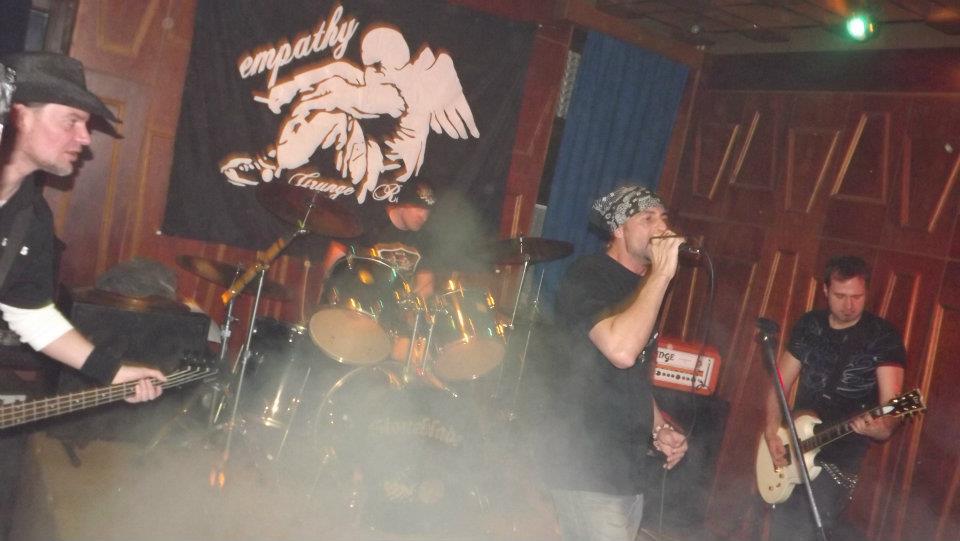 Head For The Sun
A következő fellépő, a Head For The Sun volt, akik basszusgitárosuk távozása után először léptek fel BB Bécivel, a Burning Full Throttle gitárosával, aki ez alkalommal bőgőt ragadott. Sorban jöttek a mélyre hangolt dzsunga témák, Rafkó cult-os hangja jól oldotta a varacskolást. Az biztos, hogy oda basztak rendesen és látványban olyan feelinget hoztak, ami nem szokványos manapság, és olyan könnyedséggel játszottak, amit még a nagyok is megirigyelnék. Azért azt tegyük hozzá, ezt sokban segítette, hogy Rico oldottabb volt a szokásosnál, (nem is tudom minek köszönhetően?) ill. Béci is hozta szokásos őrült formáját (hehe). Igaz, hogy nem régóta létezik ez a brigád, de én a helyükben több időt fektetnék a saját számok írására, mert a feldolgikat is szuperül játsszák csak hát abból egy is elég, ami nem lehet más, mint a Floodgate.
Harmadik fellépő a Stoneblade volt, rögtön a Pantera Broken-nal melegítettek be minket. Őket még nem volt szerencsém látni élőben, de kellemes csalódást okoztak. Különösen örültem, hogy a southern metál vonalnak a feelingesebb vonalát nyomják, és látszott rajtuk, hogy jól érzik ezt a műfajt. A zenéjük lehengerelt rendesen, látszott, hogy nem ma kezdtek a srácok bazseválni, különösen Jakabfi Balázs tökös énektémái tetszettek, mondjuk tökéletes az orgánuma is hozzá.
Stoneblade
Negyedik fellépő az Empathy zenekar volt. Akikről megtudtuk, hogy közelebb álnak a punk zenéhez, mint a grunge-hoz de ez semmit nem von le az érdemeikből, mert fergeteges bulit csináltak. Látszott, hogy nagyon össze vannak szokva és nem lehetne sok újat mutatni nekik a műfajban. Egyébként a blogos társaság ezen a koncerten már olyan jól érezte magát, hogy nevetéstől vonyítva pogozták át a koncertet.
Empathy
Végül, de nem utolsó sorban a Spacedust zárta a koncertet. Talán ők közelítik meg a stonert nálunk a leglazább oldaláról, sokat játszanak a lazább és a húzósabb részek ötvözésével. Villás Gabi hangzásán hallatszik, hogy sokat ad a gitár sound megszólalására, ügyesen csempészi be az effekthangokat a számok szerkezetébe, úgyhogy nem válik hivalkodóvá. Különösen ki kell emelni a ritmus szekciót, azon belül is a dobost, olyan feszesen és feelingesen hozza a témákat, hogy élvezet nézni. Szóval méltó zárása volt a Spacedust ennek az estének.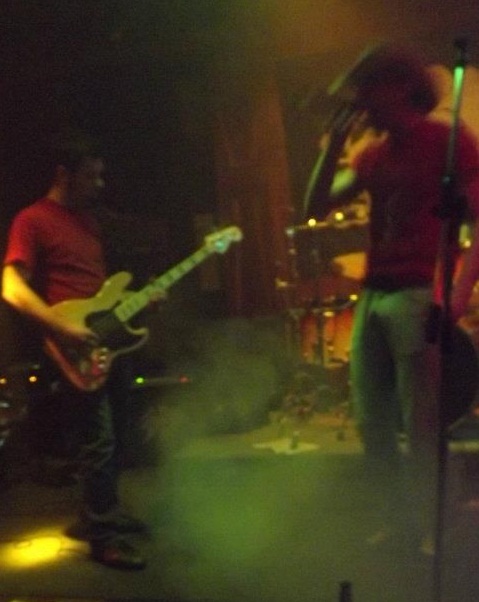 Spacedust
Szerintem mindenki nevében mondhatom, hogy köszönet a szervezőknek és, hogy minél több ilyen rendezvény legyen arra felé is.