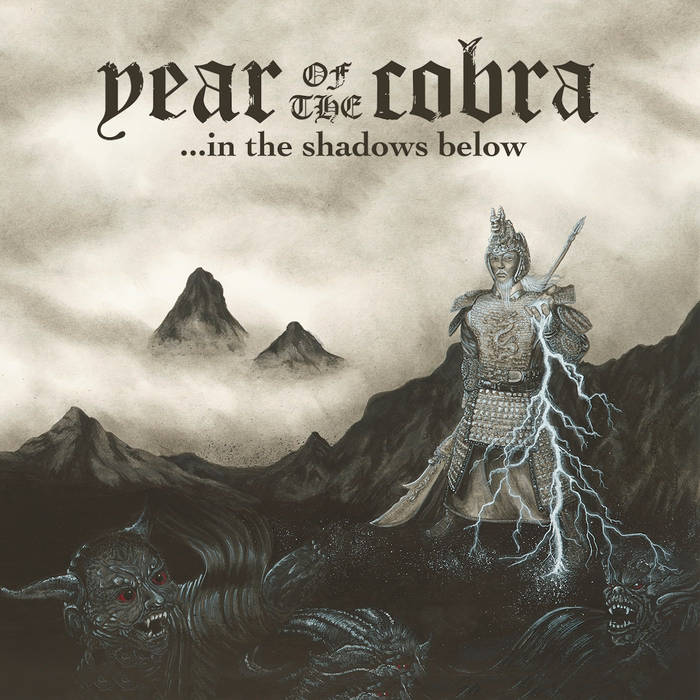 Hiába van befűtve odabent a lakásban, de valahogy mégis érezzük a csontjainkban, a bőrünk alatt, hogy milyen odakint. Hideg, ragadós pára, ami olyannyira nehéz, hogy bármikor kifakadhat, mint valami kelés és a világra ömlik ez a csonthártya tépő eső. Ez most nem az önfeledt rokkandroll ideje. Ez most az elmélkedésé, a szomorúságé, a lehangoltságé. 
 Az STB Records olyan bandák tárhelye, mint a Goya, Hornss, Doctor Doom és a Year Of The Cobra. Egyik sem vidám zene. A Year Of The Goat is lemászik a pokol bugyraiba. Egy fiú és egy lány alkotják a zenekart. A fiú dobol, a lány basszusgitározik és énekel. Néha éteri hangon, néha pedig dögösen. Ja és ők ketten elegendőek, nem hiányzik semmiféle gitár, vagy billentyűs hangszer.
 Nekem sokszor az észt Talbot ugrik be, de csak azért, mert hasonló a hangzásuk és néha a stílus is. A YOTG nagyon erősen visszanyúl a Sabbath zenéjéhez és ott is inkább a lassabb tempóhoz. Alapvető Doom muzsikáról beszélünk, de azért a Persephone-ban megmutatják, hogy a groove se áll tőlük messze, sőt a Temple of Apollo egy kifejezetten gyors Punk téma. A többi dal pedig borongós késő őszi hanyatt dőléshez való. Bandcamp.
AMEN!